Business stationery is one of the basic essentials that can establish your brand since it is a representation of your company which can emanate an overall company message. The stationery should have the same feature as the company's other print or digital design as all designed material should be in sync with your brand strategy development. When travelling as a business, you will be handing out letters, business cards and attending trade shows where stationery is important.
Regardless if you sent out a standard business letter or a sales letter, a great print design will add an authoritative impression to the letter. It is important to ensure that the stationery is designed to be effective since this resource is multipurpose because it can be used as an initial introduction of your company, or it could be used to further build your brand identity and is strongly recommended strategic business advice.
Follow the Rules of Simplicity
The company stationery does not need to be flamboyant. Instead, it should be minimalist and clean without unnecessary clutter. A simple and clean design looks professional and provides focus to your content. The design elements within the stationery can increase brand awareness and will need to be consistent from page to page. Regardless if you are sending a single page or multiple pages, each page must have the same elements. Here are the 5 stationery design elements will help in establishing your brand and develop your company presence into a leading authority within your industry.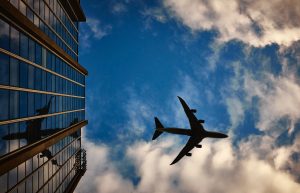 1. Headers and Footers
It is necessary to include some sort of a header and footer on your stationery. When designing it, you'll need to use the same style that was used with any company material to create consistency. The design of your business card and website should be cohesive and also match your business stationery. All these elements form your brand identity and inconsistent designs can cause confusion to potential customers as well as the public. The recipients may very well believe that it is from another company if your designs do not match. This misconception could lead to your business letters be trashed, or if your company name is recognised, it could appear unprofessional. Contact information can be designated in your header and footer. The effectiveness of your business stationery as a communicative tool would be reduced if the header and footer are left out. Moreover, professionalism is lessened by the absence of a header and footer.
2. Contact Information
One of the essential parts of the design elements of a business stationery is the contact information, especially when travelling when you are meeting new people and in a different place. The stationery should at least contain your company name, address and phone number and your fax number could be included if applicable. If your business is already online then it is better to include the email address and website address.
Adding the two primary social media outlets, Facebook and LinkedIn, for professional businesses social media elements within your contact information is acceptable. Facebook can broaden the virtual reach while LinkedIn can be used as a professional representation. Twitter can also be included though it isn't necessary. Just be sure to you stop with Twitter since adding too many social media contacts can quickly clutter up your design overall. You can do a simple benchmark audit to see what other businesses in your industry are doing on social media and act accordingly.
3. The Importance of a Company Logo
The company logo should be present in your business stationery for the easy identification of your company. Brand awareness is heightened due to the instant brand recognition of the logo including colours, shapes and company name. Before the actual business stationery printing, it is advisable to align them on the top of your letterhead design, within the middle or to the side. If you are planning to place it on the side of the stationery then we recommend placing it on the left side. Be sure that your logo is not positioned near other texts or images to prevent confusion with the business letter recipients.
When adding a logo, it is imperative that you use your unique company logo. To guarantee that your company trademark is marketed well, the official logo of your company must be the same across all your branding materials such as business cards, website as well as stationery. Using separate logos for differing purposes can reduce your brand awareness thus limiting the potential of your logo. A strong logo has a simple yet bold design and should be used for all purposes. When travelling you want your company to be recognisable from anywhere and be able to be identified in the crowd of other businesses as recommended by small business coaching specialists.
4. Following a Select Colour Scheme
Colour is one of the key elements in producing successful business stationery. It gives a general style and flow and can be used for brand building that leaves impressions. The colour scheme of the stationery should follow that of all your other branding materials to ensure that your company trademark is sustained. This will also prevent confusion with other companies. If you have yet to create your business materials then the first thing to do is determine an effective colour scheme by evaluating your specific industry through a competitive or market research process. For instance, pastel colours are favoured by female-dominated businesses like hair salons, beauty supply stores, and female clothing stores. In contrast, business consulting firms, financial advisers and other similar specialities could choose a more bold colour scheme. Children and some novelty industries can slide by with a vibrant and contrasting colour scheme. It is recommended to use only two to three colours throughout a colour palette and they should complement each other. If a specific industry supports distinctive colours then you should only use 2 colours to prevent distraction. Once the colour scheme is decided, it should use as the official company colour.
5. Choosing Appropriate Paper or Card Stock
The general rules for choosing a colour scheme also applies when selecting a paper stock for the business stationery. The stock colour or texture should be in sync with your industry. Take, for instance, hints of lavender is not appropriate for a computer repair business, just as a beauty salon would want to avoid shades of mahogany. Some examples of neutral and safe shades are grey, tan, and cream. If you prefer to add texture, keep it simple and professional to stand out in group business coaching and amongst others.